After celebrating the new year at home we went up to Tandådalen. It was soaked and slender on the roads.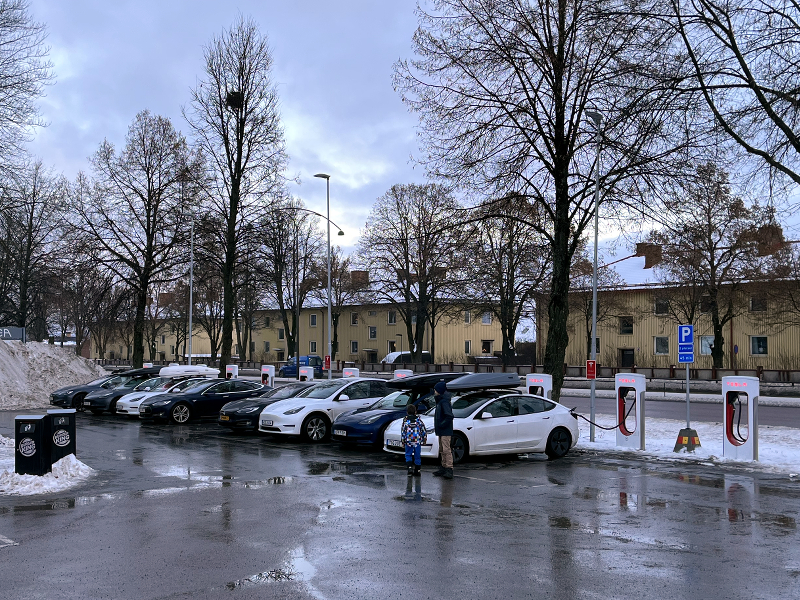 Stopped and took a "fast food meal" at Burger King in Borlänge, which is situated just along the road and also has charging posts. A little further away there are Tesla charging posts. Just a few of them were free when we were there.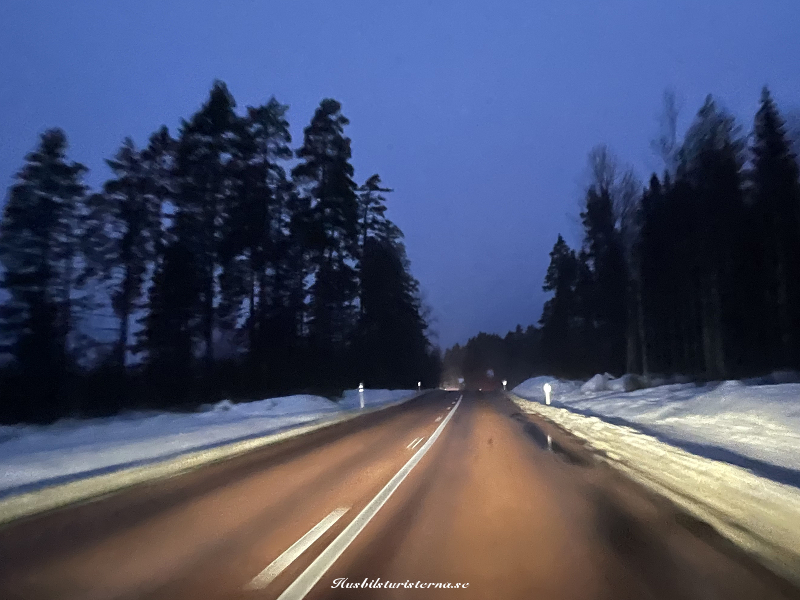 Though the sun went down, one could see that at least it was winter.
It was hazy and drizzle when we came up to the campsite. But weather forecasts had predicted that the temperature would lower, so we took the opportunity to remove most of the wet snow that remained after the tractor has plowed our spot.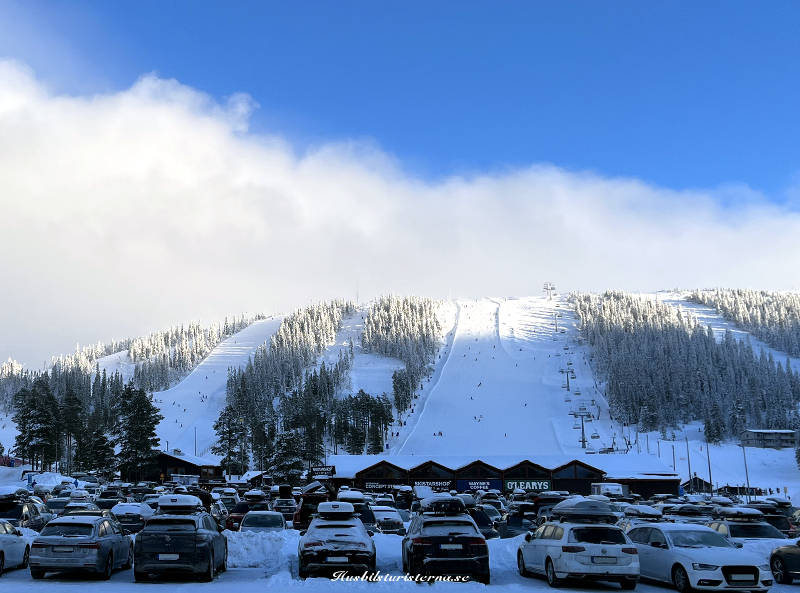 Was significantly colder the next day. Were a lot of people who has went up to the Dala mountains, and thus also long lift queues. We decided to just walk around a little, and then saw some charging stations that were even closer to the campsite. They were administered by mer, which Einar had ordered a RFID washer from. It was a small jungle with payment solutions to load electric car / charge hybrid (if you did not have a Tesla). We had 6 different apps in the phones plus a RFID washer and a charging card and thus imagined that we covered most suppliers. One positive thing, however, was that you could charge for free at IKEA, ICA (for 2 hours) and at many shopping centers.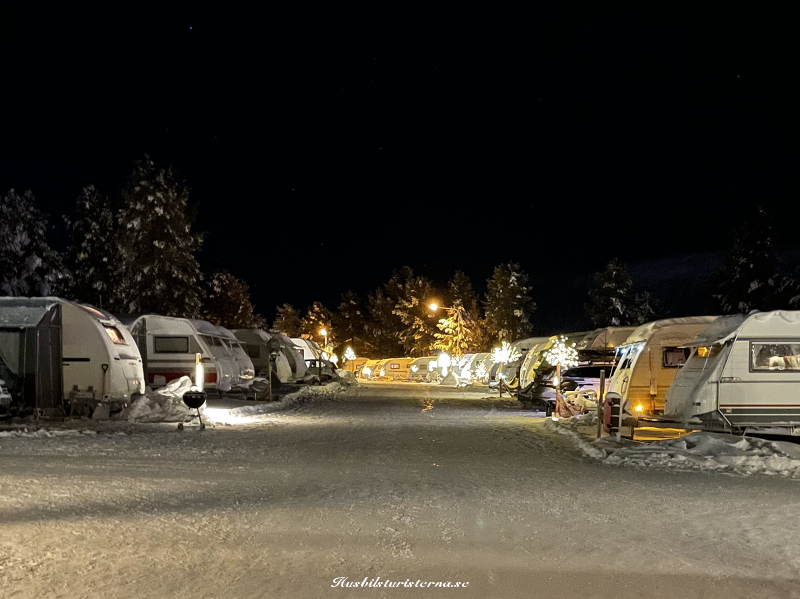 In the evening, it was obvious that there were quite a few who had come up to the campsite.
Following day it was time to wail the cross-country skies.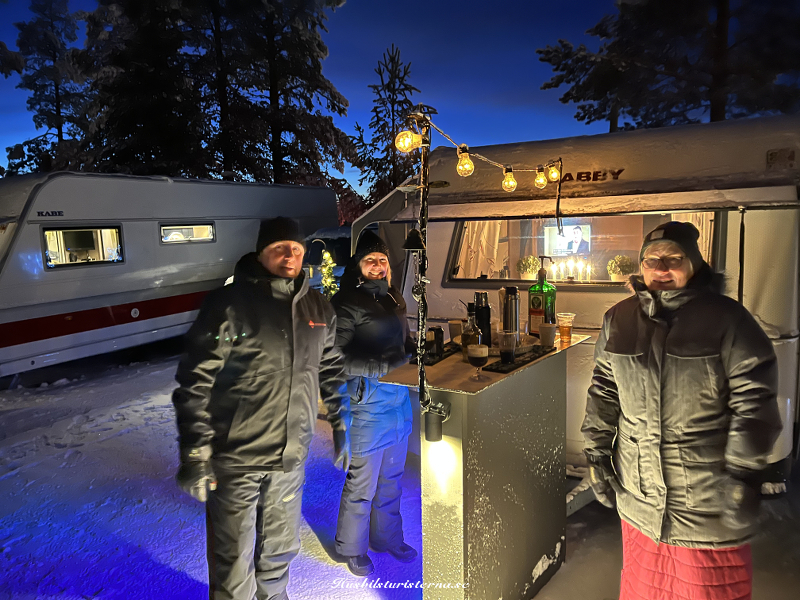 In the evening, a little hang out at our neighbours bar. Was really cold outside, so you got to dress properly.
Sunny and cold the following day, so it was time for the first cross-country trip of the year (and season). Fine tracks and when you came out on open spaces, you had to enjoy the January sun that shone on everyone who was out.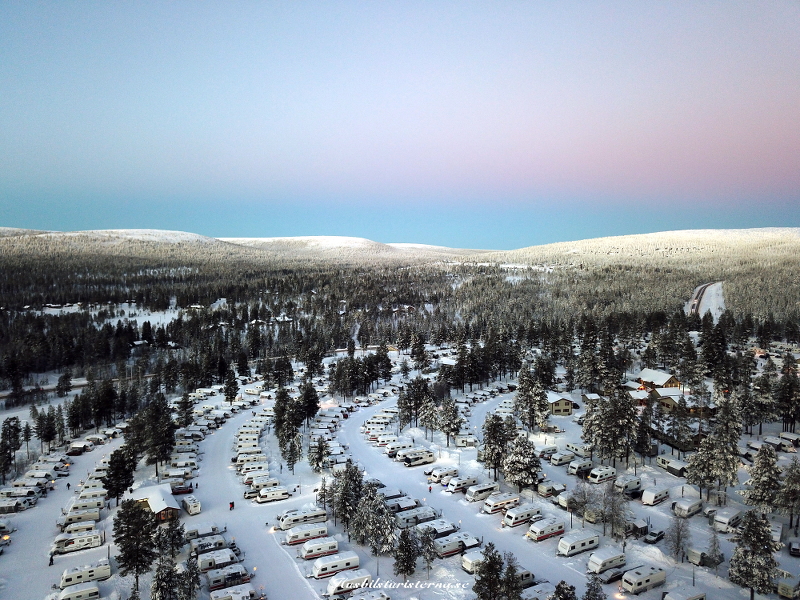 In the evening there were clouds that reflected the sun, which was on the way down. We had charged the car at one of Mer's charging posts and noted that it performed well. Took just over 2 hours to get the car fully charged compared to 4.5 hours at the charging posts behind ICA.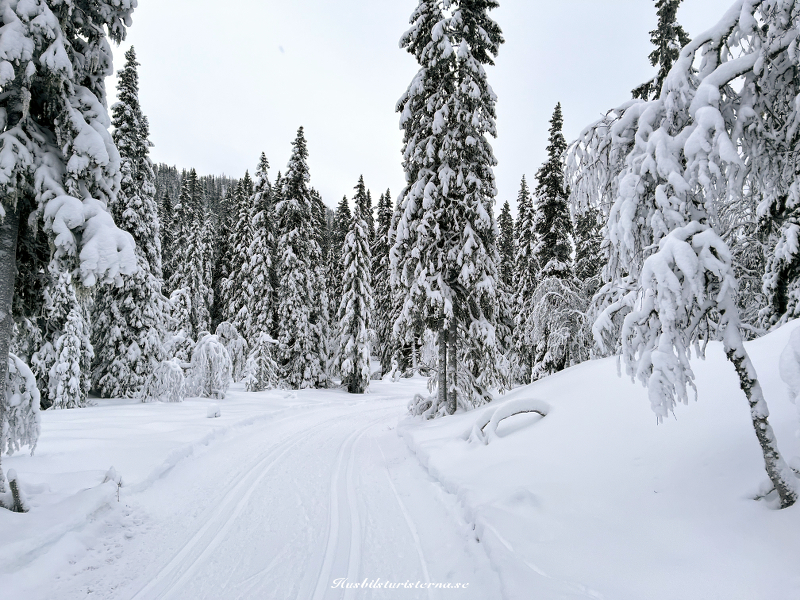 During the night we had about 10cm fresh snow, though it was minus 10 degrees. Went the "Kalven runt" again, but the tracks were unfortunately quite bad (think they had done the tracking before the snowfall was over). Though it was possible to enjoy a really nice winter landscape and considerably less people than before.
Even more snow next night, so the day started with a little more snow removal. Since they had prepared the snowmobile trails, we tested that the scooter worked as expected. However, only an extremely short turn. We just wanted to check that the scooter felt ok after the change of drive belt, however, it was still shouting a little at the idle.
Went to ICA and shopped at the aftermath. Took the way past the slopes and it was much less skiers, but also poor visibility. So no downhill this day.
Went home a couple of days later.
Went up again at the end of the month, was sloppy and wet most of the way. Had heard that it rained and was really windy a couple of days earlier, but now it was minus 5 degrees and a little powder snow on the ground.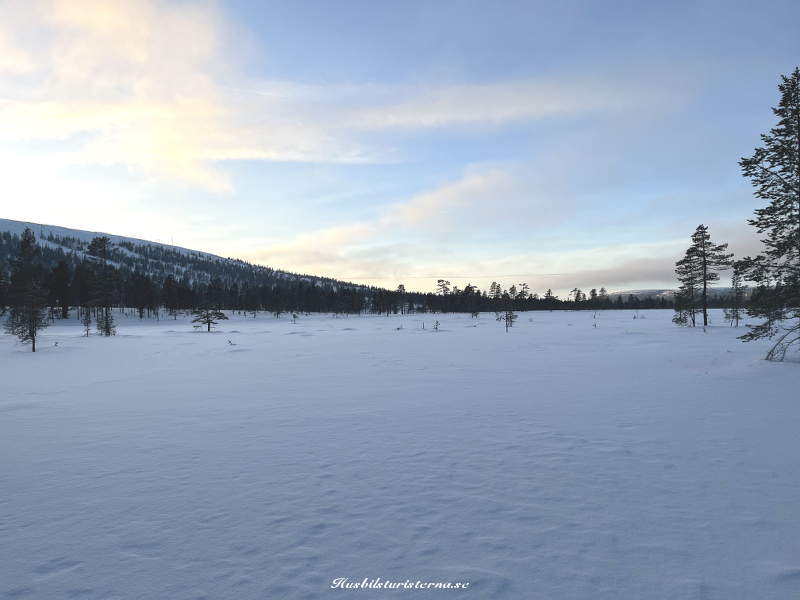 The next day it was nice weather and then it was time for a bit cross-country skiing. Went around Kalven and also took a turn in Pulsenslingan. Became in total close to 18 km cross-country skiing.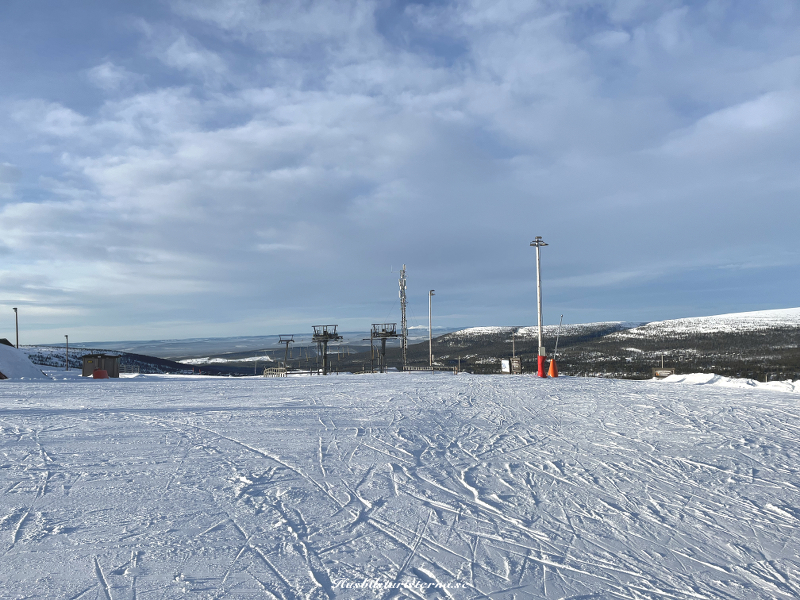 Good weather also the following day, so it was time for this seasons first downhill skiing. It was Sunday and then there are usually not that many people on the slopes. Still felt a bit spooky as it was sometimes completely empty on the slopes.
Since Sandra, Stefan and Wilma had rented a cottage nearby, we met at the children's slope. Although Wilma was not yet 3 years old, she could still ride the button lift herself (just needed a little help to get set).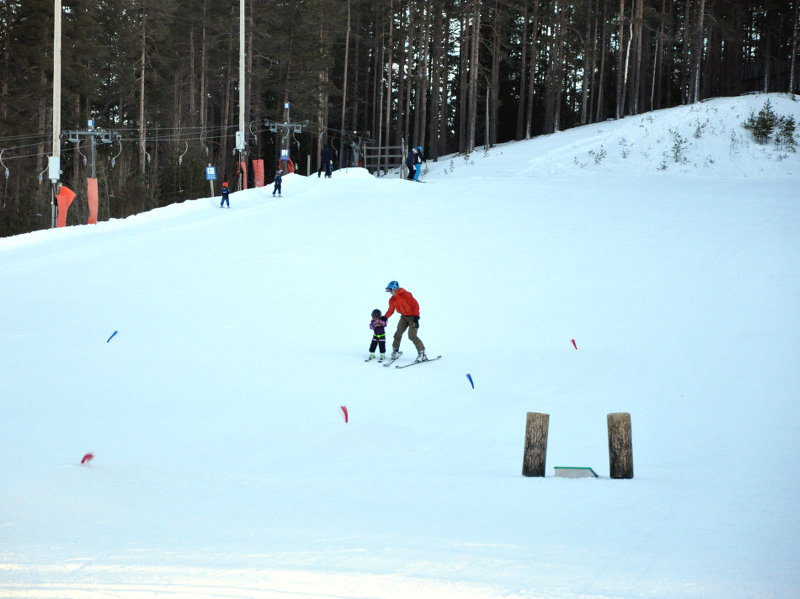 A little support when going downhill was also needed.
After lunch, there was time to test Wilma´s snowracer on a nice hill a short distance away.
Good speed down the hill.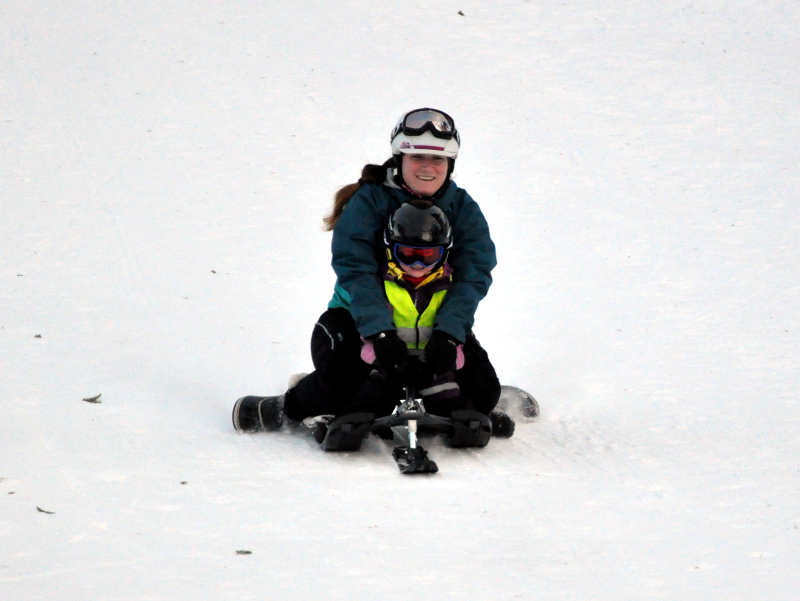 Though it was probably the most fun to ride with someone.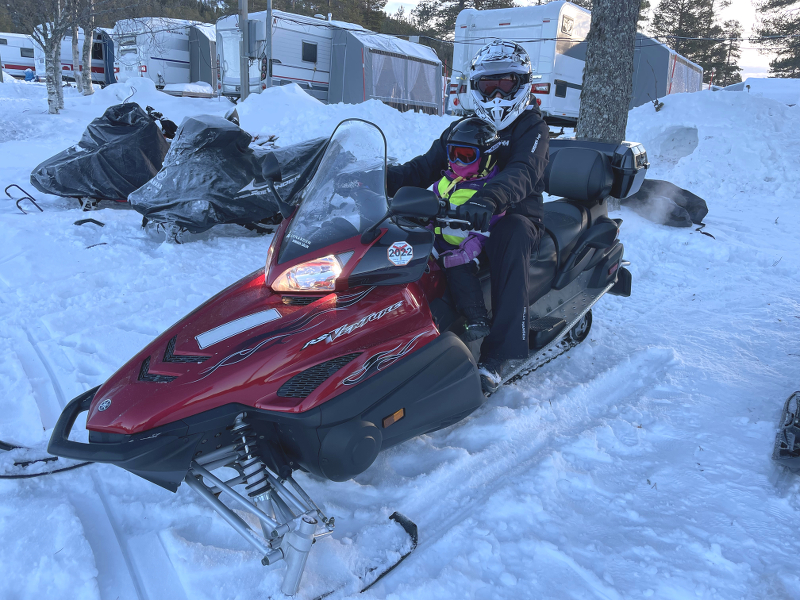 Wilma had a ride on our snow mobile, but the trails were so bumpy that it was only a short ride.
In the evening we were invited to Anette and Hasse. After a few hours of pleasant company, we went home to the camper for a lazy end of the day.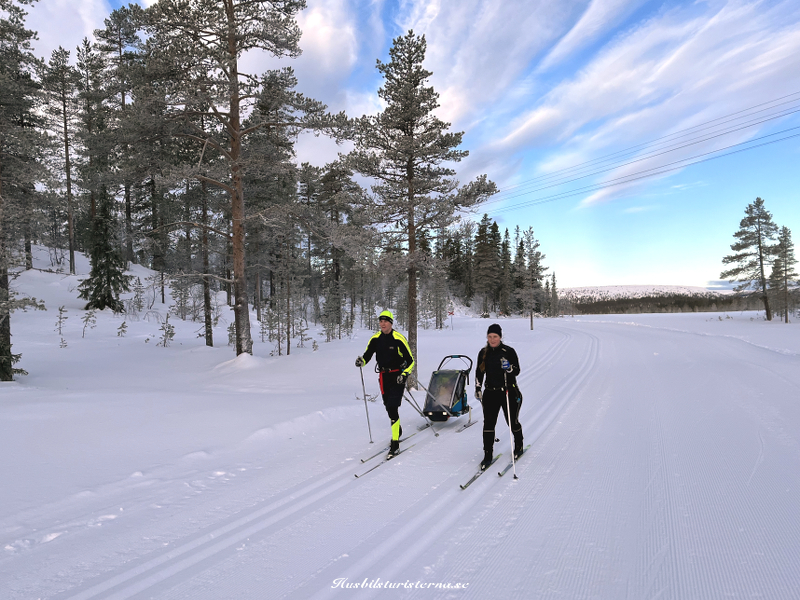 The next day it was really nice weather so it was a ride in the cross-country trails. First "Kalven runt" and Einar then continued a bit further and got together 18 km (at a fairly calm pace).
After lunch in the camper, we finished the puzzle, which we started on in November.
When the weather was fine, we went to Trollskogen with Wilma. Then we went to the restaurant Lyktan and had some hot chocolat.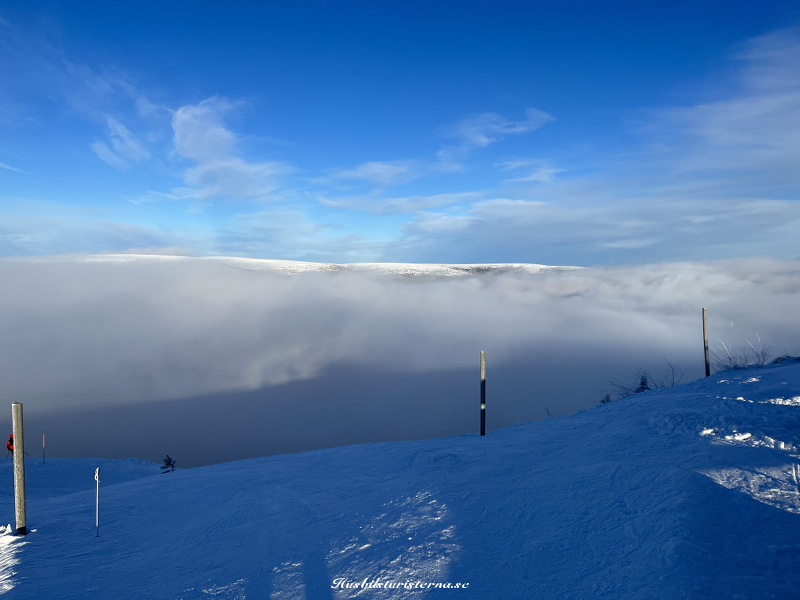 Saw that the fog was dense over Tandådalen when we got out from the restaurant.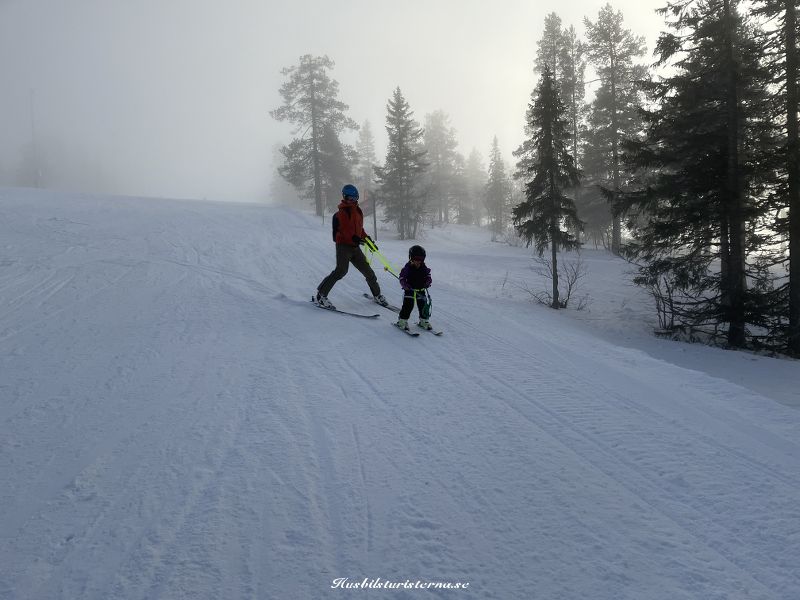 At lower altitudes it was foggy even on Hundfjället. Then went down to Burgers and Bowls where we all had lunch together.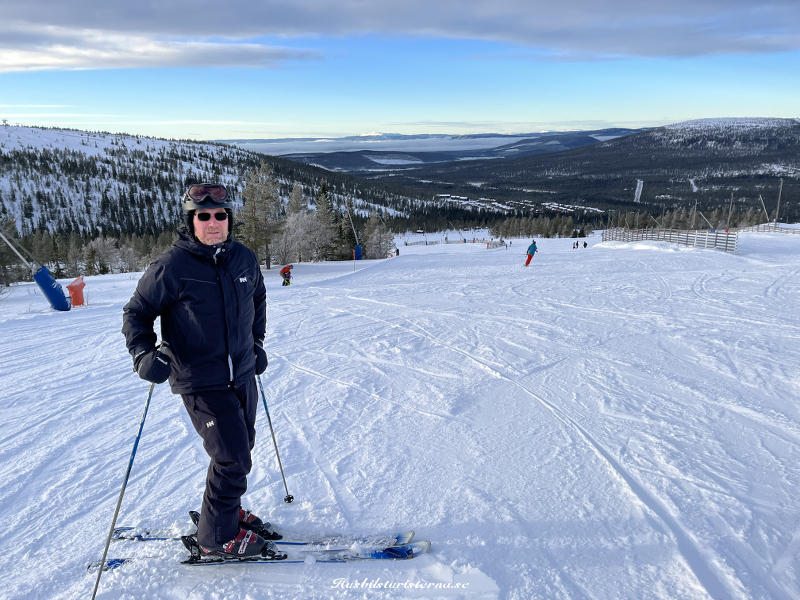 After lunch the fog had eased, so we had some nice rides before we went back to Tandådalen. Had some more nice rides and then went back to the camper.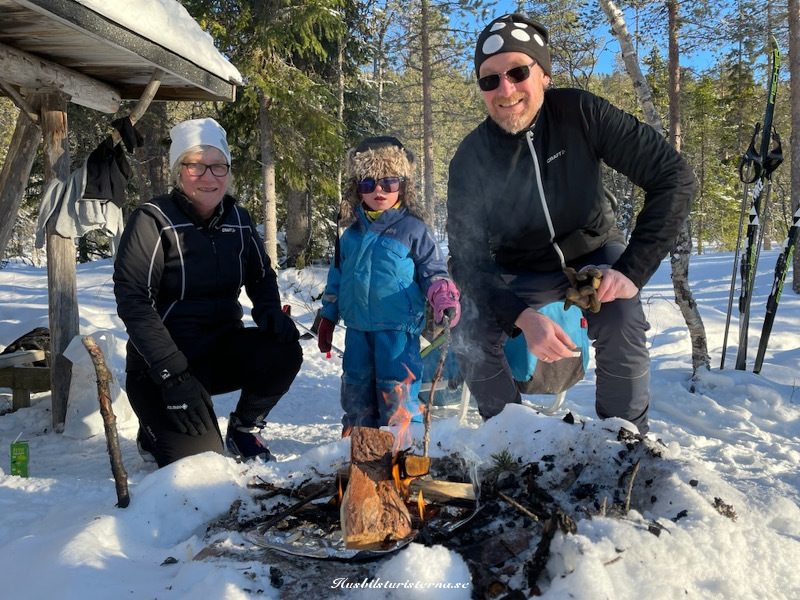 One of the days with sun and blue sky, we went to one of the windbreaks that lie along the track that goes around Kalven. There we made a fire, and then we grilled some sausages on the fire.
The next day it was a bit sad weather with heavier wet snow, which we had to shovel away. Also started to blow really hard in the evening, it was the storm Malik that gave us wind gusts around 26 m/s.
Last of January it was time to go home. By then the wind had calmed down, but the temperature had dropped to minus 14 degrees. Stayed at Fänforsen and had lunch.
Stayed 17 nights in the motorhome during the month of January.